ASSET & SECURITY LABELS
In any business, it is vital that you keep control of your assets. At Prestige Labels, we believe that the best way to do this is with a durable, permanent label, clearly identifying the company name, serial number, product number, barcode or random numeric/alpha-numeric number. We supply our asset labels on high quality materials such as polyester, laminated vinyl and anodized aluminium. These labels can also include a company logo and can be supplied both for internal and external use. Our polyesters are available in white or silver and can also include tamper evident features such as a "void" indicator.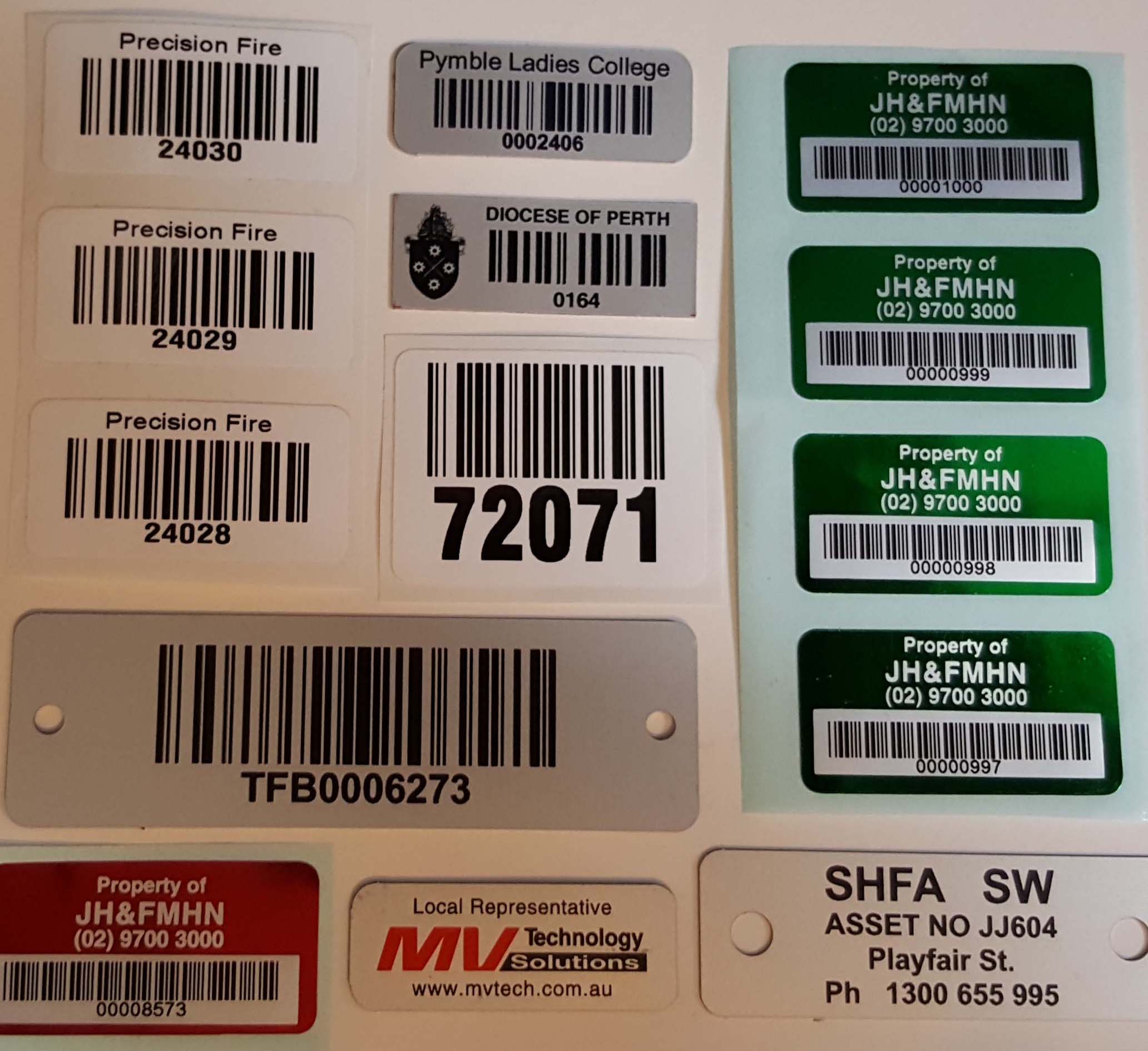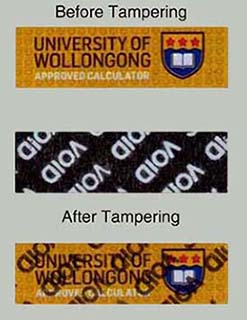 Barcodes
We can supply barcode labels in any required size, in all the possible barcode types e.g. EAN 13, CODE 39, CODE 128, UPC etc. using specialized barcoding software.
These can be used as barcodes for the outside of boxes, warehousing/racking, stock tracking, chemical products or just standard consumer product barcodes.
Barcodes can also be printed on a variety of materials depending on the application. Where goods have incorrect barcodes on them, we use blockout material to cover that information with the correct barcode.
Warranty and Security Labels
Warranty and security labels are used to provide clear evidence of tampering if removal of the label is attempted. This safeguards customer's assets and also prevents unauthorized repairs to products under warranty. This is achieved by the label either destructing or by the word "void" remaining behind on the product if the label is picked at or removed. We further supply labels with hologram effects, unique numbering and words like "original" and "authentic" to ensure that the goods are the "genuine" product. Specialized hologram labels are manufactured using technology that creates totally unique patterns and designs that make forgery difficult. Manufacturers can also use these to differentiate their product from those of their competitors.