VEHICLE DECALS AND LUBE LABELS
These include parking permits, school logos, club logo decals, vehicle security stickers, service centre stickers, car dealership decals and lube labels. These are generally printed single sided on vinyl using UV safe inks, either screen or digital, for both internal and external windscreen application. They can also be applied to the bumper and are double sided for service (lube) labels. We supply these on rolls, sheets or singles, in any size and any required shape. Our lube labels have a matte paper or synthetic back for writing service details thereon. We can digitally print lube labels in short runs.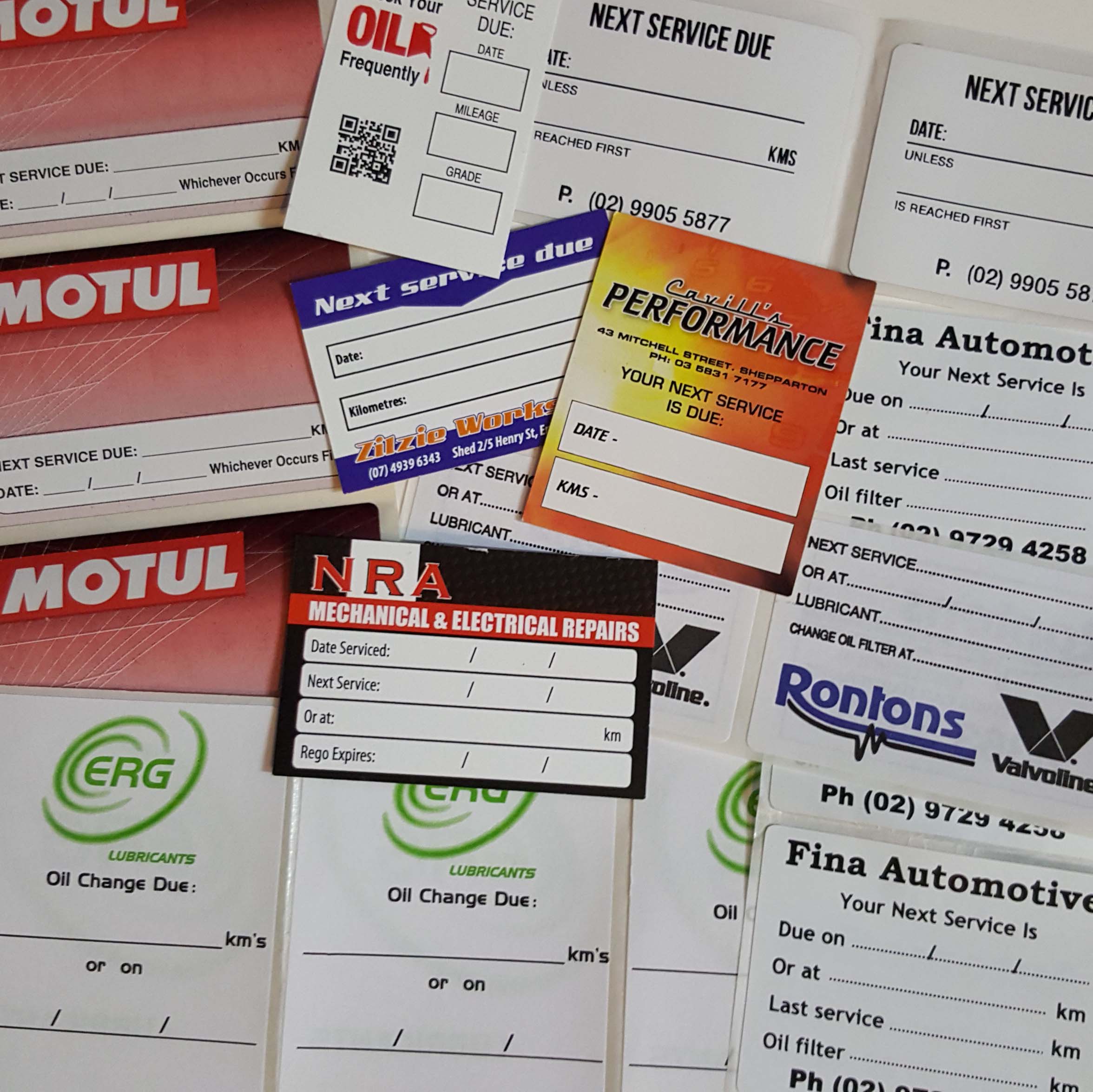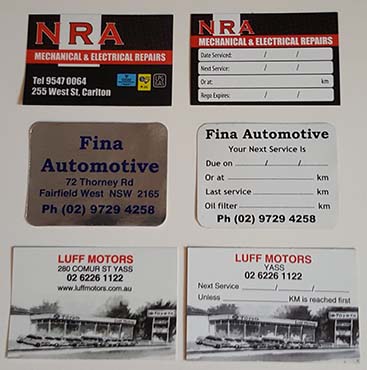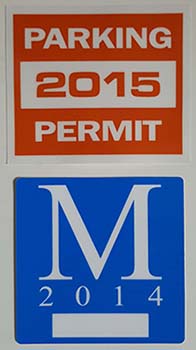 Lube & Service Labels
Our lube labels can be printed single or double sided.  Double sided include a full colour image on the front windscreen side and 1 colour black or full colour on the inside facing the driver.  We supply short run lube labels (from 250 units) in single units as this is significantly cheaper than rolls. An economical run of lube labels on rolls starts at 2000.  Labels in singles can be supplied at any size, whereas we have standard sizes for roll labels.
Parking Permits
Our parking permits can be numbered for better control and also supplied with a white or clear area for inserting number plate details with a permanent marker. These permits can be supplied in as many different colours as required in a single print run,  which is beneficial for schools who may have one colour for casual staff, another for permanent staff, a third colour for students and a different colour for a second campus.
School logo car decals are very popular and these are often cut to a pennant shape.